Art Of Melody Music & Burning Minds Music Group are excited to announce the release date for "Live Yor Life", new studio album by danish AOR / Westcocoast artist Michael Kratz, scheduled for release on March 3, 2018 via Art Of Melody Music / Burning Minds Music Group in Europe, and April 2018 via AnderStein Music in Japan. Michael has had a long and rewarding career in the music business, especially in his home country. Having achieved multiple gold releases as the drummer of mainstream pop act, Kandis, his fanbase grew, thanks to his remarkable skills as a musician, which enables him to play any style of rock music. After an entire year of hard-work, Michael is ready to show to music fans the amazing result of "Live Your Life", a real masterpiece of classic AOR / Westcoast music, crafted with a top quality sound and an enviable attitude. Michael worked in the album with some legendary musicians like Steve Lukather (Toto), Michael Landau, Dom Brown (Duran Duran), David Garfield, Christian Warburg (Paul Young) & Alessandro Del Vecchio (Revolution Saints, Hardline). 

"Live Yor Life" is going to become a true modern classic in AOR / Westcoast music, thanks to an outstanding overall quality both in songwriting and musicianship. CD graphics (including the alternative japanese cover artwork) have been designed by Aeglos Art (Airbound, Raintimes, Viana, Charming Grace, Room Experience), while cd booklet features double liner notes written by Kenneth Bremer, editor in chief of renowned westcoast music website Blue Desert, and Steve Price, the star speaker behind renowned ARfm rock radio in UK. The release party for "Live Yor Life" is scheduled on February 24, 2018 in Italy in conjunction with the second awaited edition of the melodic rock music festival "A Melodic Rock Night", sponsored by Melodicrock.it, Burning Minds Music Group & Rock Temple.
"Live Your Life" Tracklist:
01. We All Live In This Nation
02. Live Your Life
03. This Town Is Lost Without You
04. What Did I ..?
05. Never Take Us Alive
06. Game Of Love (Over And Over)
07. Lying
08. Paradise Lost
09. Shade
10. Bye Bye
11. Dying Young
12. In Between
All songs written by Michael Kratz & Kasper Viinberg
All songs arranged by Kasper Viinberg & Michael Kratz
All songs produced & mixed by Kasper Viinberg
All songs mastered by Jan Eliasson at Audio Planet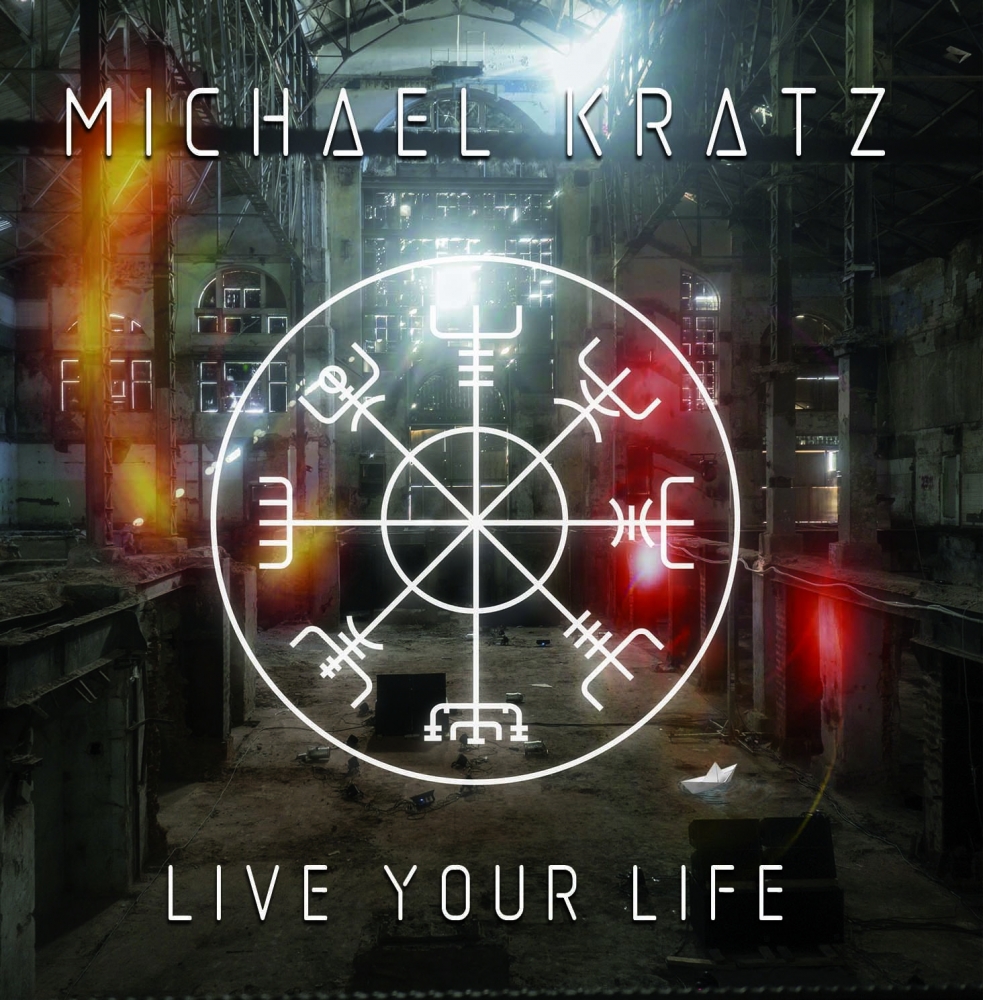 Share This Story, Choose Your Platform!