The live show "A Melodic Rock Night 2" in Rovellasca, Italy will be recorded for the making of a special live CD, which will contain a "Best Of" selection of all the bands performing live. The audience of the evening will be also protagonist, with the name of every single attender included in the booklet of the cd, that will be released Worldwide via Art Of Melody Music / Burning Minds Music Group.
But that's not all! For all the great collectors and lovers of exclusive bonus material, a special card will be available with a QR code (just like the one here below), that read with a smartphone or tablet will grant access to exclusive bonus tracks of acts just like Michael Kratz, Shining Line, Airbound & Mindfeels. This card will be FREE for all those who will buy the ticket on the online presale on: https://www.rocktemple.it/events/1/A%20Melodic%20Rock%20Night%202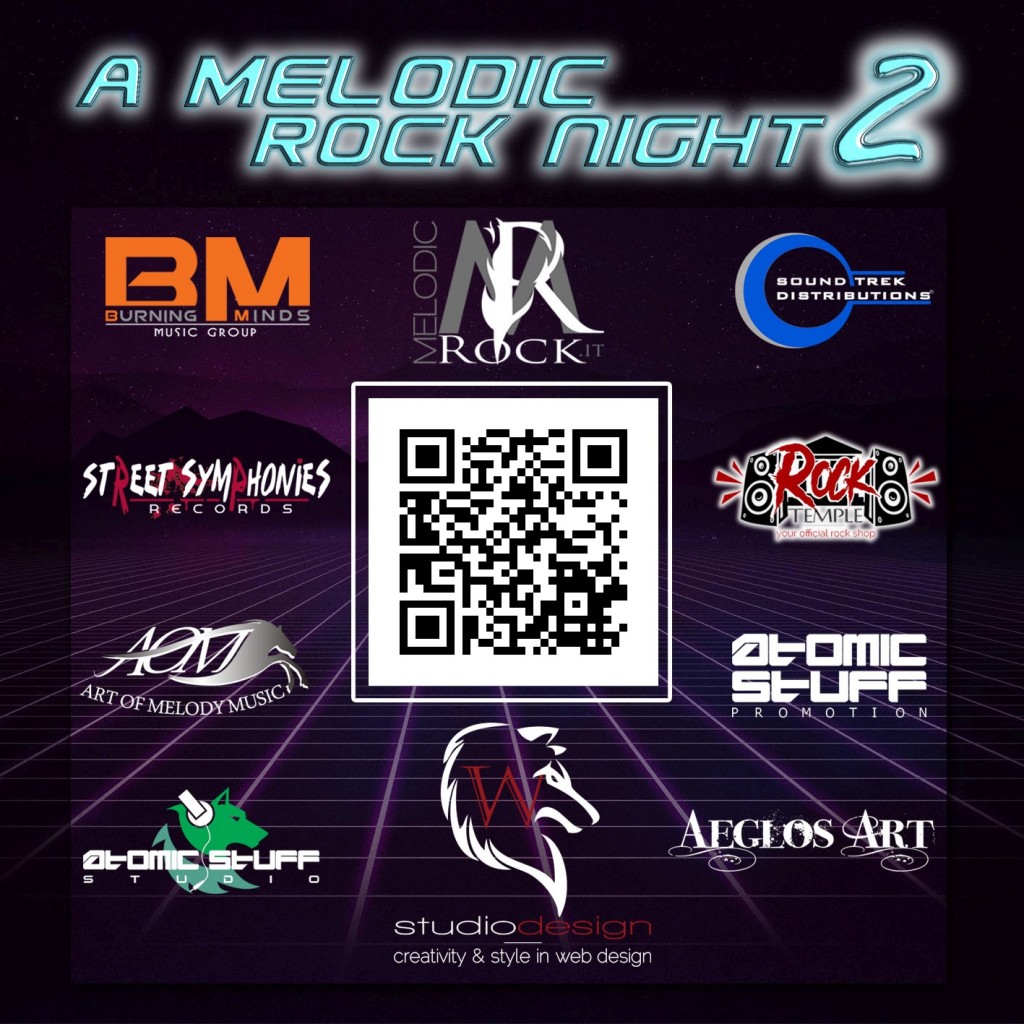 For all info about tickets, hotel accomodation and dinner reservation (this one to be done within February 20, 2018) please visit the following link: https://www.melodicrock.it/a-melodic-rock-night/
A MELODIC ROCK NIGHT 2
Info, questions or requests: amrn@melodicrock.it
Doors opening: h. 19
Soul Seller (Acoustic set): h. 20 – 20.25
Wheels Of Fire (Acoustic set): h. 20.40 – 21.05
Hungryheart (Acoustic set): h. 21.20 – 21.45
Michael Kratz feat. Mindfeels (Electric set): h. 22 – 23
Danger Zone (Electric set): h. 23.15 – 0.15
Venue: Dedolor Music Headquarters – Rovellasca (CO)
General info, Hotel Booking & Dinner Reservation: https://www.melodicrock.it/a-melodic-rock-night/
Facebook Event: https://www.facebook.com/events/553377625000967/
Share This Story, Choose Your Platform!